Check back soon for more updates from Classic Towing!
Request Service from your Mobile Device!
Classic Towing & Storage wants to make it easy for you to get help when you need it.  That's why we've invested in an online service request platform, enabling you to get help from your mobile device anytime day or night.  It's easy, convenient, and fast!
Tap the button below to request service online, and a team member from Classic Towing & Storage will be on their way in no-time!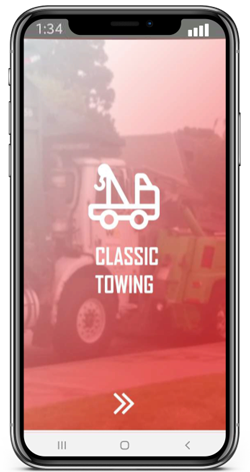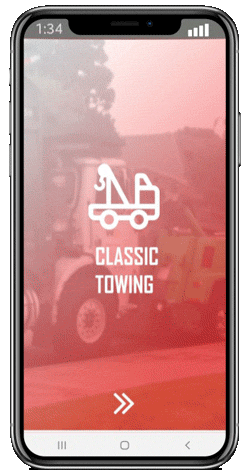 1st TIME I HAD TO CALL CAA , JUSTIN ON TRUCK NUMBER 293 FROM CLASSIC TOWING IN DURHAM THANK YOU VERY MUCH FOR HELPING ME !!!! 9 minutes from when I made the call to CAA Justin showed up to help assist me with my car and to tow it To my mechanic my car sits very low to the ground and I was so worried that the truck would destroy my car I appreciate his knowledge and that this was not his first low rider that he had ever hooked up to his truck he drove my car very nice and slow to the mechanic avoiding potholes this guy went out of his way that's what I'm trying to say I can't say thank you enough for how kind helpful and knowledgable he is Thank you again Justin so much appreciation classic towing you guys rock I would recommend you guys to everybody I know Themidnight Hunter
16:50 08 Dec 21
My car decided to go on strike tonight, and of course it's bitterly cold and windy. Dan from Classic Towing popped round and brought me and the car back home safe. Funny guy, super helpful. Thanks man!! Josh Bates
02:16 07 Dec 21
My Car Broke down on the 400 on the way to Barrie on a wet rainy day. Dan from Classic Towing came to save the day! He went out of his way to make sure we got to our mechanic after first taking us to another place that couldn't get us in that day. What an amazing and kind person. Dan believes in Karma and paying it forward and I hope all great things come to him. Thanks Dan for all your help! Shana Randhawa Ciampa
21:01 14 Nov 21
I was shopping when I went back to my car I had a dead battery and flat tire. I called Toyoto roadside assistance, they sent B11- Dan to help me. This was a stressful situation for me. Dan was excellent he took my stress away. Very polite and knowledgeable. He had me on the road in no time. Also,made sure I made it home, before leaving the area. Maureen Maureen Gillis McLean
16:34 09 Nov 21
The best service I've ever received from a towing company. Even though the office was shortly closing, Carl and Maryann took on helping out my situation and making sure everything was done properly. They were very kind and had no problem with staying after hours to help. Carl and Maryann made everything easy and less stressful and provided hands down THE BEST SERVICE. I highly recommend! Krystiana Acierno
21:45 22 Oct 21