Check back soon for more updates from Classic Towing!
Request Service from your Mobile Device!
Classic Towing & Storage wants to make it easy for you to get help when you need it.  That's why we've invested in an online service request platform, enabling you to get help from your mobile device anytime day or night.  It's easy, convenient, and fast!
Tap the button below to request service online, and a team member from Classic Towing & Storage will be on their way in no-time!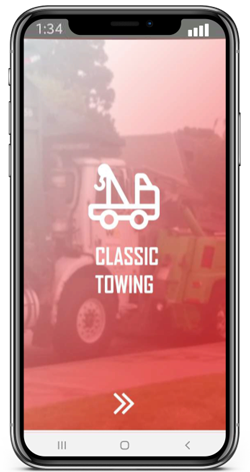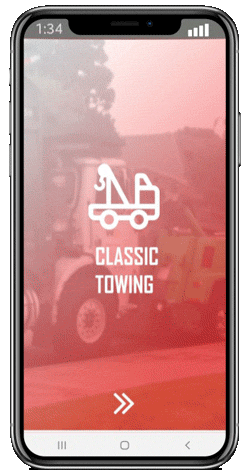 Just renewed my lapsed CAA membership a couple of weeks ago, and yesterday blew my transmission on the way to Collingwood. Kudos to CAA contract driver Taz from Classic Towing in Barrie! He was absolutely outstanding - manners, professionalism, a genuinely nice guy who went the 'extra mile'. Paul Pirie
16:11 20 Mar 23
Classic provides fantastic service, I blew a tire on the 401 Exp last night and they were there right away, not only that the driver (Nelson) went above and beyond getting my spare tire out from under my sub box to get me on my way once we were towed to safety. I appreciated this service so much!!!!! Thank you again!!!!! Stephy Roseann Mary
11:21 29 Nov 22
Dan did an awesome job towing my tool box Vanessa Kilmer
14:37 03 Sep 22
Good day, We wanted to extend a heartfelt thank you to your driver Hamed Popalazai of Classic Towing . He went to tremendous effort to find jerry cans and gas when we were stranded in Peterborough and delivered them with a smile after the big storm . His professionalism , and dedication was appreciated. Love watching your team at work on 401 Heavy Rescue. Keep up the great job. Mary-Alice and Jay Harvey Mary-Alice Harvey
18:50 22 May 22
Classic was outstanding. They processed my vehicle immediately. Ryan was very quick and helped me out immensely. Can't go wrong with these guys. Livio Passalent
19:18 10 May 22