Towing & Transport in Southern Ontario
Classic Towing & Storage provides reliable light, medium, & heavy duty towing 24 hours a day and 7 days a week across all Southern Ontario.
With over 150 active personnel & fleet, we have the capability of assisting with any type of towing or recovery needs. We are also under contract with several police districts.
If you're looking for a towing company in Ontario, look no further than Classic Towing & Storage!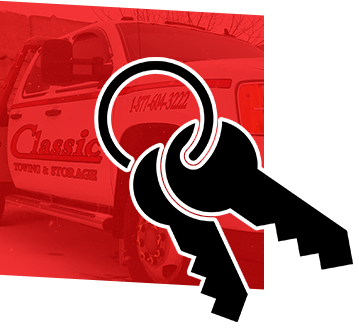 Lockouts
Lost your keys? Or did you forget them inside? Regardless; with our support, you'll be back in your car in minutes!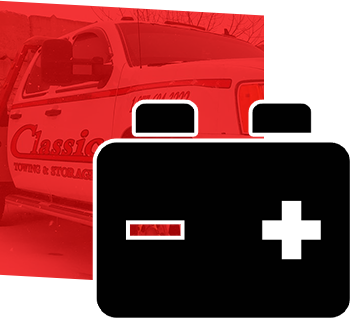 Battery Service
Stranded due to a battery issue? Our quick support will get you up and running in minutes with battery boost or pull start through our trucks; specially designed for these purposes.
Fuel Delivery
"Will I make it to the next gas station?" If the answer is no, we've got your back. Fast fuel delivery all across Southern Ontario.
Tire Service
Got a flat tire? We've got you covered. Our fully equipped trucks are prepared for any roadside repair.
Request Service from your Mobile Device!
Classic Towing & Storage wants to make it easy for you to get help when you need it.  That's why we've invested in an online service request platform, enabling you to get help from your mobile device anytime day or night.  It's easy, convenient, and fast!
Tap the button below to request service online, and a team member from Classic Towing & Storage will be on their way in no-time!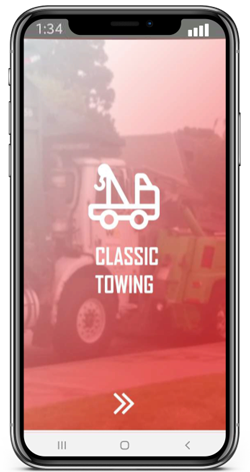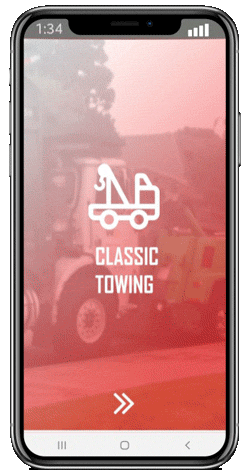 Carl came to get me when my car broke down in Hamilton. He was amazing!!! I was so stressed about the whole situation and he was kind and helpful. Service like this can turn a terrible situation into a minor inconvenience... I appreciate it so much. Thank you!! Jamesin Rossborough
22:21 05 Jul 21
I have not had the pleasure in meeting any of the guys from Classic Towing but my family has had the pressure of knowing how compassionate and outstanding they are. We are in Alberta and they so generously sent my son a gift for his 10th birthday due to his love of tow trucks... They didn't think twice about it and they made my sons day from afar. The towing brotherhood spans far and wide and they come together for each other in so many ways as they did for my son on his special day. I want to thank all the guys and Mikey Krzyszkowski with Classic Towing for their continued service day in an day out, risking their lives to help other. Please remember to MOVE OVER AND SLIW DOWN - they have families too.❤️❤️❤️❤️ Daralee Durand
02:39 23 Jun 21
Helped out a driver of mine this evening absolutely the best service with even a better price. Couldn't ask for better service from the crew. Thank you for everything!!!! Johnathan Weir
03:26 05 Jun 21
My brake warning light went on and I made it home safely! Ali from classic towing in Barrie was kind and helpful when he arrived to tow my van! Excellent service! Thank you Faron Lee Taylor
14:47 03 Jun 21
Shout out to Big Tom (I didn't get your name but my mom did so I hope I'm right) My car was borrowed by a friend doing me a favour and in a collision. When I arrived at the scene Classic was already there! Tom took the time to update me on what was going on as driver and police were busy. I had no idea what to do as I've never had to deal with the situation. He told me what to do, and arranged a rental for me (a late Saturday afternoon) and it arrived in 20 mins AT the scene! Will highly recommend and use again if needed! THANK YOU BIG TOM!! Tom even stayed with me while I waited for the rental and made sure I got off safe in the rental. Alyssa Canini-Russell
08:58 19 Apr 21