Towing & Transport in Southern Ontario
Classic Towing & Storage provides reliable light, medium, & heavy duty towing 24 hours a day and 7 days a week across all Southern Ontario.
With over 150 active personnel & fleet, we have the capability of assisting with any type of towing or recovery needs. We are also under contract with several police districts.
If you're looking for a towing company in Ontario, look no further than Classic Towing & Storage!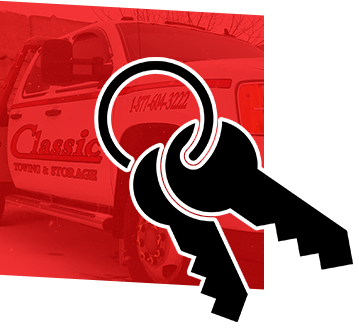 Lockouts
Lost your keys? Or did you forget them inside? Regardless; with our support, you'll be back in your car in minutes!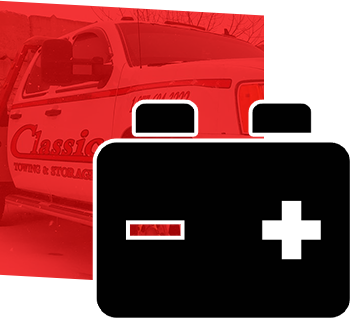 Battery Service
Stranded due to a battery issue? Our quick support will get you up and running in minutes with battery boost or pull start through our trucks; specially designed for these purposes.
Fuel Delivery
"Will I make it to the next gas station?" If the answer is no, we've got your back. Fast fuel delivery all across Southern Ontario.
Tire Service
Got a flat tire? We've got you covered. Our fully equipped trucks are prepared for any roadside repair.
Request Service from your Mobile Device!
Classic Towing & Storage wants to make it easy for you to get help when you need it.  That's why we've invested in an online service request platform, enabling you to get help from your mobile device anytime day or night.  It's easy, convenient, and fast!
Tap the button below to request service online, and a team member from Classic Towing & Storage will be on their way in no-time!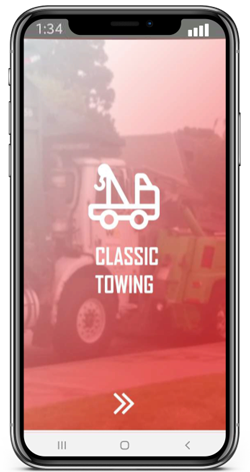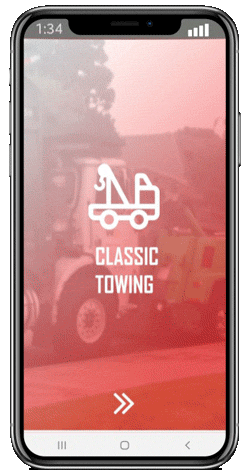 very professional and well trained Rod Ibbotson
23:06 28 Jun 20
Just want to thank Carl for his prompt, friendly service. He made my terrible day much better. My car was in good hands! Sarah Pierson
17:01 12 Jun 20
A huge thanks out to Carl who went above and beyond this morning. It was his first call of the day and my Jeep Compass decided to give him a challenge. Cheers Carl. David Alexandar
13:41 23 May 20
they are one of the best and take pride in there work Stanley J Strock
19:19 20 May 20
exceptional service, above and beyond. needed a flatbed for my 98 540i and couldnt have been happier with how smooth it went getting it on and off the truck 👍👌 Billy Munro
18:25 28 Mar 20