Towing & Transport in Southern Ontario
Classic Towing & Storage provides reliable light, medium, & heavy duty towing 24 hours a day and 7 days a week across all Southern Ontario.
With over 150 active personnel & fleet, we have the capability of assisting with any type of towing or recovery needs. We are also under contract with several police districts.
If you're looking for a towing company in Ontario, look no further than Classic Towing & Storage!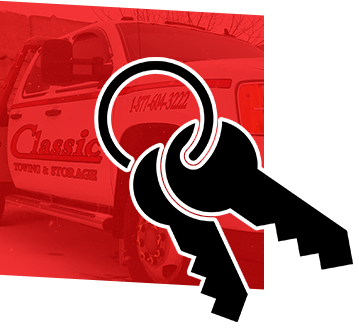 Lockouts
Lost your keys? Or did you forget them inside? Regardless; with our support, you'll be back in your car in minutes!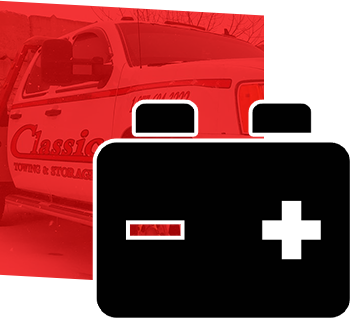 Battery Service
Stranded due to a battery issue? Our quick support will get you up and running in minutes with battery boost or pull start through our trucks; specially designed for these purposes.
Fuel Delivery
"Will I make it to the next gas station?" If the answer is no, we've got your back. Fast fuel delivery all across Southern Ontario.
Tire Service
Got a flat tire? We've got you covered. Our fully equipped trucks are prepared for any roadside repair.
Request Service from your Mobile Device!
Classic Towing & Storage wants to make it easy for you to get help when you need it.  That's why we've invested in an online service request platform, enabling you to get help from your mobile device anytime day or night.  It's easy, convenient, and fast!
Tap the button below to request service online, and a team member from Classic Towing & Storage will be on their way in no-time!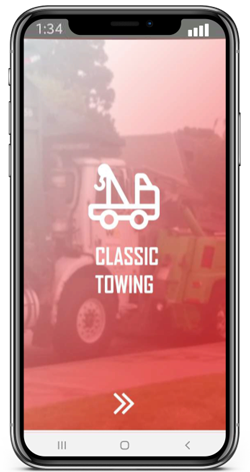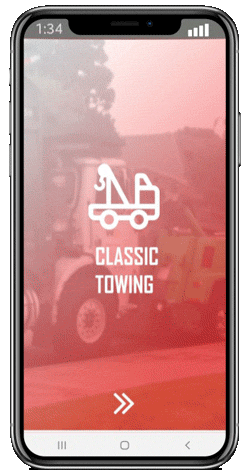 I just had to get a tow. The driver was so helpful, respectful and kind. I tried to tip him and he wouldn't take it!!!! They showed up quickly. Great service! 😊 Susan Sawyer-Fawcett
01:22 24 Jan 20
great company...great people...have used them several times from service calls on my tractor trailers to towing my classic car home...the service was excellent and the rates were alwaqys fair...call them for all my towing needs Dave Peters
12:37 30 Dec 19
Just received a tow from Katie, Driver 270. She was fabulous! Arrived very quickly, was very friendly, knew exactly what to do. Got my car to the mechanic right away. I would definitely recommend Katie and Classic Towing to anyone! Great job👍👍 Janine Garnett
17:01 19 Nov 19
TIP your hat off to Curtis who saved the day yesterday. very quick, knowledgeable and helpful driver. He even made my son feel good about the experience. Joyce Smith-Gretzky
16:07 29 Sep 19
Arrived on time and the process went smooth. Very professional, nothing short of a pleasant experience every time I've used them. George Mouzakis
12:53 01 Aug 19