Family Owned and Operated
Started with a small fleet as a light-duty towing service during the 80's. Classic Towing & Storage has now evolved into one of the leading towing and storage companies in Ontario, Canada, offering high-end services to thousands of happy clients.
In the beginning, our company started with only a few small trucks but after almost three decades of hard work, we now own more than 150 storage and tow trucks that include state-of-the-art heavy-duty trucks, flatbeds and all other weight classifications and designs. We offer a wide range of services to our customers including medium and heavy tow, pull start, winch & recovery, trailer lifts, container stacking, air-cushion recovery, rotator & boom work services, emergency & accident scene management and more.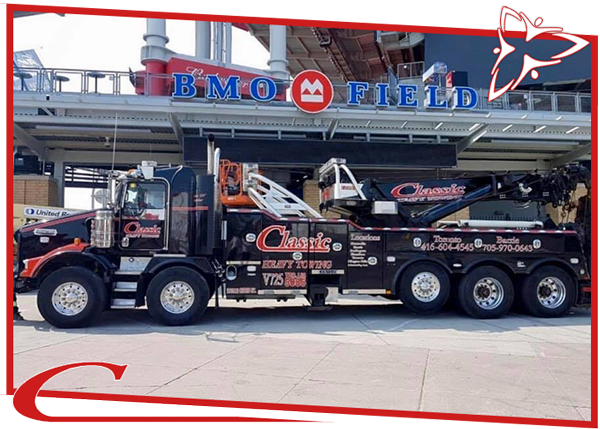 Our friendly and exceptional customer service makes sure to provide hassle-free service to our clients no matter what your needs are. We are also trusted for safe transportation of heavy industrial equipment and machinery by hundreds of our loyal corporate clients. Classic Towing & Storage is ranked among the most efficient and trustworthy towing and storage service companies for transporting heavy items.
We are also available for 24-hour dispatch of quick roadside assistance that includes services like car & battery boosts, gas delivery, flat tire service, car door unlock, service parking enforcement and other emergencies.
The corporate service division at Classic Towing & Storage is ranked as the best in the industry. We are currently offering services to renowned brands and companies like Avis, Hertz, Enterprise Car Rentals, Greyhound Bus Lines, Kenworth and more including City of Toronto EMS, Waste Management Divisions, and Fire Department.
Classic Towing & Storage is not only known for its most diversified fleet in Ontario and quick support, but also for its exceptional customer service. We have skilled, highly trained and experienced staff designated specifically at corporate, public and private divisions ensuring flawless support and service for every individual client.
Our head office is situated in Toronto with 8 more offices located throughout Ontario including Oshawa, St. Catharines, Barrie and Hamilton. To learn more about our services and pricing, feel free to contact us at any time of the day – you will always find us available and eager to help.
Request Service from your Mobile Device!
Classic Towing & Storage wants to make it easy for you to get help when you need it.  That's why we've invested in an online service request platform, enabling you to get help from your mobile device anytime day or night.  It's easy, convenient, and fast!
Tap the button below to request service online, and a team member from Classic Towing & Storage will be on their way in no-time!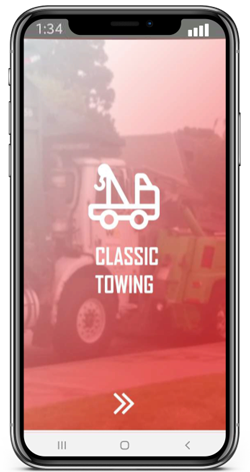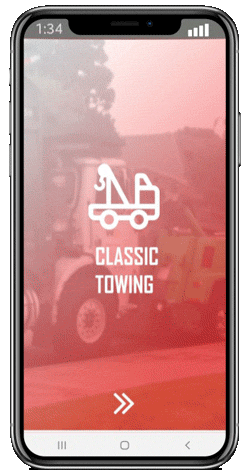 I just had to get a tow. The driver was so helpful, respectful and kind. I tried to tip him and he wouldn't take it!!!! They showed up quickly. Great service! 😊 Susan Sawyer-Fawcett
01:22 24 Jan 20
great company...great people...have used them several times from service calls on my tractor trailers to towing my classic car home...the service was excellent and the rates were alwaqys fair...call them for all my towing needs Dave Peters
12:37 30 Dec 19
Just received a tow from Katie, Driver 270. She was fabulous! Arrived very quickly, was very friendly, knew exactly what to do. Got my car to the mechanic right away. I would definitely recommend Katie and Classic Towing to anyone! Great job👍👍 Janine Garnett
17:01 19 Nov 19
TIP your hat off to Curtis who saved the day yesterday. very quick, knowledgeable and helpful driver. He even made my son feel good about the experience. Joyce Smith-Gretzky
16:07 29 Sep 19
Arrived on time and the process went smooth. Very professional, nothing short of a pleasant experience every time I've used them. George Mouzakis
12:53 01 Aug 19